VPS Softaculous Cheap License Power up hosting
Softaculous is one of the most famous and best auto-installer for the cPanel and the DirectAdmin. Unlike all the other auto installers, Softaculous is much quicker, well designed and it installs all the scripts in just a single step. Cheap Softaculous license currently has more than 200 great scripts and they are continuously adding more.
How to buy the VPS softaculous license?
The following are the easiest and simplest steps to purchase the VPS softaculous license:
Step 1
You have to log in with your Softaculous account because you will need to have a Softaculous account to purchase this softaculous VPS Cheap license.
Step 2
In case if you do not have a Softaculous account then instantly create one by clicking on the Sign-up tab on the client center login page. On the other hand, if you already have a Softaculous account then, you can simply log in to the client center.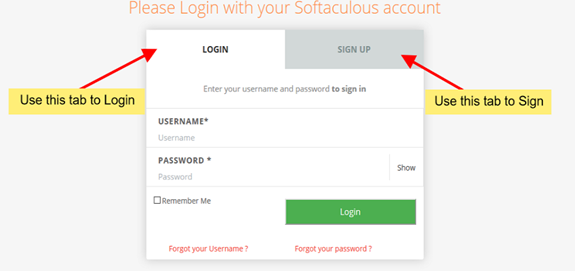 License Key:
However, if you have already installed Softaculous on your server then you will need the license key to complete this purchase. In that case, you have to log in to your control panel as root/admin and then go to Softaculous Admin Panel. In the Softaculous Admin panel, you can simply find the Softaculous license key for your server.
Place the order:
Now you can easily click on the purchase softaculous link from the Main Menu on the Left. Then, you just have to choose the number of licenses you would like to purchase. You also need to choose the number of years you would like to purchase the license. Furthermore, you can also skip this if you want to purchase a monthly license.
Complete the order:
Once your payment process is completed then you will be redirected back to the Softaculous Client Center after that your license will be activated. Moreover, you can also go ahead and install the Softaculous on your server and it will easily fetch the license you purchased based on the server IP.
How to install Softaculous in cPanel?
Softaculous is considered an auto-installer that holds a lot of scripts within that can help your users with installing applications, the software with just a few clicks. There are almost 194 scripts that include the scripts for blogs, CRM's, Forums, eCommerce, social publishing, social networking, etc.
Basic Requirements of Softaculous installation:
Some of the main requirement for Softaculous to be installed on your web hosting server is that cPanel must be installed over your server. However, you should also have root/SSH access to be precise. Moreover, before proceeding with this complete installation process of Softaculous you must get assured that Ion cube is enabled on your server.
Step 1:
To infinity free install softaculous license you can log in to its server as root and run apply the below commands.

Step 2:
After that, you can easily log in to WHM without any worry. Moreover, in this step, you have to go to Plugins and hit the Softaculous options.
Step 3:
The scripts included in this Softaculous would be downloaded automatically in your system. Against each of the successful download, you would see a checkmark that concludes the installation of Softaculous over your web hosting server.
Feature:
It offers you more than 200 Scripts
Moreover gives you faster and securest updates all the time
However, provides you best demos of Each Script
The most important feature is that it can easily import from other Auto Installers
Have a look at the features of virtualizor license
FAQs:
What is softaculous cPanel?
Softaculous is basically an auto-installer that makes installing web apps easier. Softaculous also provides you hundreds of scripts to install some of the most popular hosting software in the industry on your cPanel server with ease.
Conclusion:
Softaculous is very faster, well designed and it installs all the scripts in just one step. Moreover, it offers you a lot of amazing features. So, you must try it now.