What is whmcs license?
WHMCS is considered Automation, Support, and All-In-One Billing perfect solution for all businesses online needs, and it is best suitable for any size of the company from multi-million-pound companies to the small scale start-ups. WHMCS Cheap License has become an amazing established leader in the world by providing automation and online recurring billing. WHMCS License also involves the customer feedback of their users intensively in developing and adding some new features to their software and have an amazing and great reputation for customer support. The WHMCS platform is very secure; daily updated and is highly extendable.
Moreover, it provides you a solution that can easily scale to the needs of your business while keeping the costs of supporting and billing your customers very low. However, it also gives your clients the best self-service access. With the help of WHMCS Software Licensing, you can easily get all the features of WHMCS + Software Licensing for your apps. Furthermore, the client portal allows you're all the clients to view, reissue, upgrade, and even access downloads for their license at any time. WHMCS also takes care of generating invoices, collecting payments, sending reminders, and even tracking performance, while you focus on growing your business all the time.
Moreover, your licensing add-on module for WHMCS allows you to license your own web applications and easily restrict their use according to your licensing agreements. The main point is that your all commercial products will be licensed by a strong and reliable system if you choose the WHMCS + Licensing Add-on for your needs. Adding WHMCS to your web hosting packages is a fast, easy, and low-cost method to add some value to your web hosting packages.
There are almost two main types of WHMCS Cheap licenses available that are, branded and unbranded. The branded license has WHMCS branding on your customer-facing pages. While the unbranded license enables you to replace your WHMCS branding with the branding for your own business. You always need to choose the type of license you want when you order.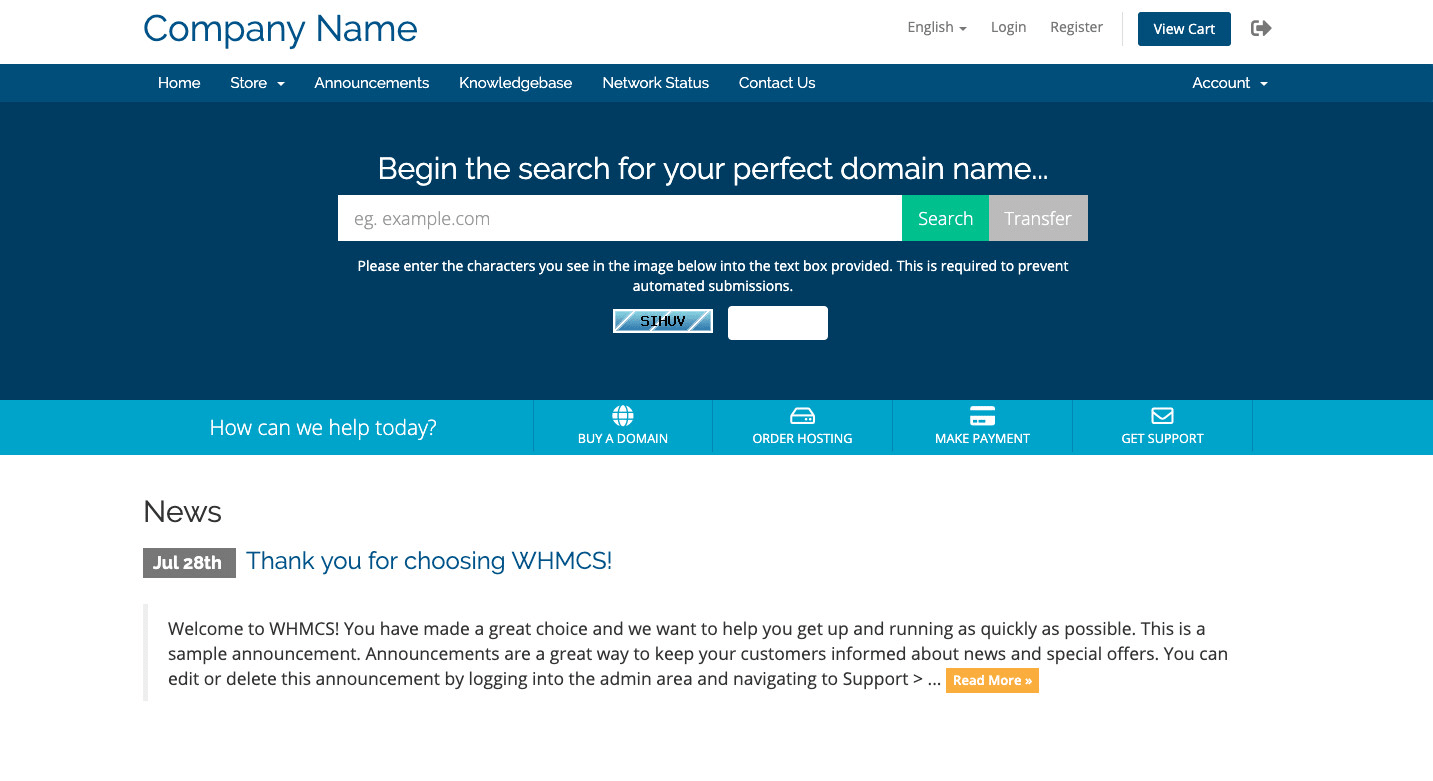 Installing WHMCS In cPanel:
If you always use cPanel, then you can easily install WHMCS directly from within the interface. For this purpose, you have to follow the below-described points
You have to check whether your hosting provider has installed WHMCS using the WHM Site Software feature or not.
Then log in to cPanel and just click the Site Software icon.
After that click the WHMCS and select the domain, where you want to install WHMCS. After that click to install option.
Moreover, this installation can take up to 30 seconds. After it finishes, you can see a success message, a link to the login page, and then automatically-generated default login credentials.
Now you have to visit the provided link to log in for the first time. Then you can log in for the first time use, and the interface will also prompt you to review and agree to the End User License Agreement.
Then this interface will prompt you to activate WHMCS on your device. To do this, just enter an existing WHMCS license key.
After entering your license key, you have to click Activate to validate and complete this process. WHMCS is now installed on your device and ready to use.
Changing the License Key WHMCS:
To change the license key of your WHMCS system uses, you need to log in to the admin area and go to Help > then change License Key. Now enter your new license key and admin login details to verify the change. If can't log in with the issue of license invalid error, you can use the link to the change license page from the license error page.
If our licensing server is unavailable on the day of your next verification then check, the system will allow up to three days making a better connection. If, after this time, the system still can't verify your license with our licensing server, then your WHMCS Admin Area will become inactive until WHMCS can contact our server again.
The billing features in WHMCS always allow you to charge all customers in as many currencies as you want, and tax support is provided per product too. When invoices are due for the payment reminders can automatically be sent out to your customers also for your ease.
FAQs:
How can I get a completely free Whmcs license?
The license for WHMCS is fully for reseller & dedicated server customers free you will have the options to include add-ons from the makers of WHMCS to your order such as a WHMCS Android or iPhone app.
Is licensing dependent on the whmcs.com being online or not?
No, WHMCS uses a usual key licensing system with the best remote verification checks. After every seven days, your WHMCS system will contact to our server to ensure it is being run in the correct way and location and that the license is still valid.
Conclusion:
WHMSC license is an amazing and versatile license with a lot of fabulous features. So, you should stand out from the competition and give your customers a powerful business automation tool that helps them be successful.
Have a read our latest article about WHMSonic cPanel Plugin