Litespeed license is the new starter license that brings the power of the LiteSpeed Web Server and the LSCache to your domain. Moreover, it supports unlimited subdomains, one worker, and two GB of RAM for your comfort. LiteSpeed Web Server is a fabulous drop-in replacement for Apache that means you can easily upgrade with very little fuss and no downtime. You can simply replace your Apache + Varnish setup with the Lite Speed Web Server + LSCache and check the difference immediately. LSCache is a disk-based cache that is built right into the server, for making it extremely powerful and fast. However, when you first encounter LiteSpeed web server license renew, choosing the best suitable license or even the right LSWS edition can be very difficult.
LiteSpeed Web Server Editions:
LiteSpeed Web Server is a best, amazing, and high-performance Apache drop-in replacement that is compatible with commonly used Apache features. Moreover, it can also increase the performance and stability and is considered the 4th most famous web server on the internet and the number 1 commercial web servers. It is an unlimited License for the Metal-licensed servers and Cloud-licensed servers with more than 8GB of RAM.
There are two main editions of LiteSpeed Web Server that are, OpenLiteSpeed and LiteSpeed Enterprise licenses. Open Lite Speed is powerful enough for any type of website but does not automatically read and use Apache configurations. Furthermore, it's easy to configure but requires that you configure it on your own. On the other hand, LiteSpeed Enterprise cheap license is the ultimate combination of power and usability. It gives you even more power and features than the OpenLiteSpeed. Moreover, it's faster than any other major web server.
However, it requires almost no setup because it automatically reads and uses your existing Apache configurations. And also compatible with cPanel, Plesk, DirectAdmin, Interworx, and almost all other web applications. Amazingly, LiteSpeed enterprise has eight different licenses to choose from, serving everyone from the low-end hobbyist with a single website, to large hosting providers handling thousands of clients. These license specifications also reflect you that, how many requests processing power LiteSpeed Web Server are given. You can easily upgrade or downgrade it at any time and you will only be charged the difference in the license cost for the remainder of your billing period.
Features:
One of the most important features is that it can replace Apache and compatible with cPanel
Enhances the Performance and Stability
Improve your Server Security
Moreover, less Hardware Required
Purchase license:
If you want to purchase a LiteSpeed WordPress plugin license and install LiteSpeed Web Server on your cPanel& WHM server, then perform the following steps:
Firstly you have to log in to WHM as the root user or as a reseller account with the root-level privileges.
After that navigate to WHM's EasyApache 4 interface (WHM >> Home >> Software >>EasyApache
Then the LiteSpeed Web Server banner will appear at the top of its interface.
Then this interface will also display a license offer appropriate for your server's hardware.
Installation:
When you complete the purchase, then your server will automatically download and install LiteSpeed Web Server in your device. And the LiteSpeed Web Server Installationinterface will appear here. This interface shows you the installation's progress. It will display an administrator username along with the password.
You need to record this username and password. The LiteSpeed Web Console in the LiteSpeed Plugin interface always requires the username and password to log in.
After the completion of the installation process, you have to click Continue to LiteSpeed Plugin to access WHM's LiteSpeed Plugin interface (WHM >> Home >> Plugins >>LiteSpeed Plugin)
Update your License:
Your LiteSpeed license will automatically be updated on our licensing server at the time when you order one of our caching modules, but this update will not take effect on the server until your server interacts with our licensing server. This communication usually happens automatically once every twenty-four hours.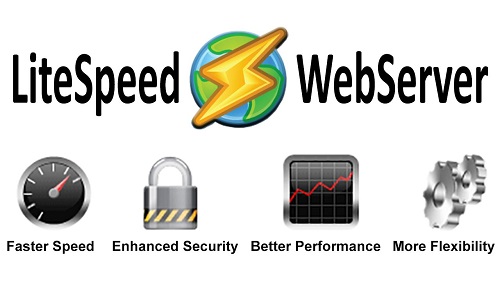 FAQs:
Do you offer your clients refunds?
We do not offer refunds, however, in case if you place an order and our support team is not able to assist you in getting it set up and running properly, then we do offer you a 30-day money-back.
Can I use one license for multiple servers?
No, because each license only works on one server or one VPS.
What is the main difference between LiteSpeed Enterprise licenses and OpenLiteSpeed?
LiteSpeed Enterprise is paid for the product that acts as an Apache drop-in replacement and includes some premium features such as QUIC and ESI. On the other hand, openLiteSpeed is a fully free and open-source web server, but is not an Apache drop-in replacement and excludes some of its features that Enterprise offers you.
Conclusion:
Lite speed license is the new starter license that brings the power of Lite Speed Web Server and the LSCache to your domain. Moreover, it offers you many unique and best features.
If you haven't read our latest article about How to Install WHMCS License in cPanel Complete Guide, read it now! Thank you